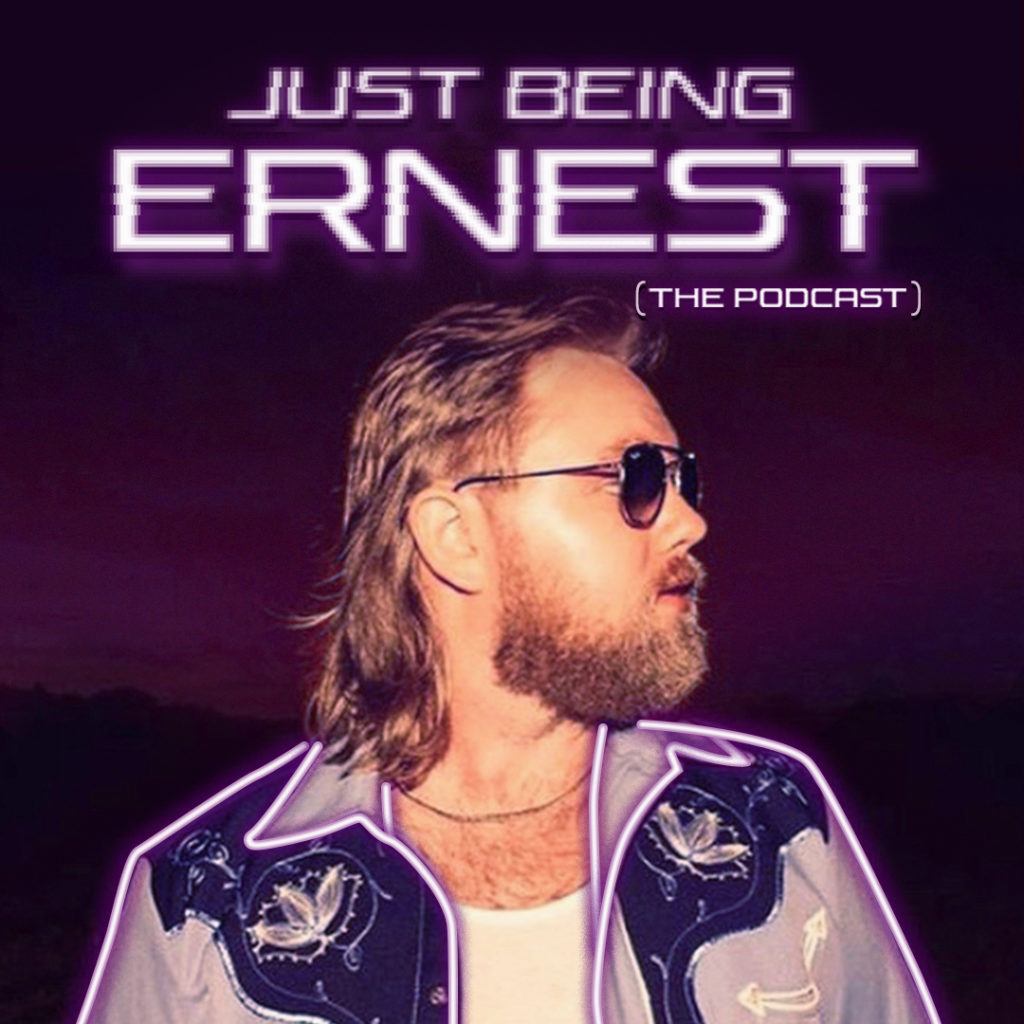 LATEST CREATIVE ENDEAVOR FOLLOWS HIS DEBUT, LOCALS ONLY
—
 MULTI-PLATINUM SINGER/SONGWRITER CONTINUES TO EARN CUTS WITH COUNTRY'S BIGGEST STARS
NASHVILLE, TENN. (April 30, 2020) – Hyper-creative, MULTI-PLATINUM singer/songwriter ERNEST has launched a weekly podcast, "Just Being ERNEST," as announced via Instagram this morning. The Nashville native will give his take on current events, host business owners, fellow artists and songwriters, while providing a platform for earnest conversation – tied together by his signature sense of humor and eccentric personality.
LISTEN TO THE FIRST EPISODE OF "JUST BEING ERNEST" – "WHAT HORSES ARE FOR" FEATURING MITCHELL TENPENNY HERE
"I've always wanted to have a talk show, but I never knew exactly what that would look like," shares ERNEST. "This podcast is a little bit of everything. I'm excited to give my take on current events, talk life and music with some of my friends in the music business, and introduce y'all to people I admire and am inspired by in different fields – local business owners, athletes, doctors, visual artists, and more. This podcast is a platform for people to have a good time expressing themselves and hopefully share a side of them they may not otherwise get to showcase. It's truly a podcast for people who are 'just being ERNEST'."
ERNEST breezed onto the scene in 2019 with the release of his debut Big Loud Records project Locals Only  – 9 bold tracks combining his Country roots and island influences. Defying categorization and introducing his Tropical Cowboy sound, Locals Only was produced by ACM Producer of the Year nominee Joey Moi, as well as Jacob Durrett and Jordan Schmidt on select tracks.
Making his mark as one of Music City's most in-demand songwriters, ERNEST has co-penned hit songs for Country's hottest acts including Morgan Wallen's "More Than My Hometown," and genre-crossing Diplo collaboration "Heartless"; Chris Lane's "Big, Big Plans" and "Hold You Tonight" with Gryffin; and two tracks on Sam Hunt's SOUTHSIDE ("Let It Down" and "Breaking Up Was Easy in the 90's"). Check out Apple Music's ERNEST: Songbook for his growing list of cuts.